Maize and Maize products
We are one of the leading brokers of Maize that are procured from the reliable  vendors of the market. We supply in bulk quantities to exporters and starch mills.
Maize varieties:
Maize Feed Quality
Maize Human Quality
White Maize
Popcorn Maize
Groundnut
India is one of the leading countries in Groundnut production worldwide. We can help in procuring different varieties and sizes of groundnut as per specification provided.
Sorghum and its Varieties
 Sorghum Seeds commonly known as Jowar, the dried and matured grains of Sorghum Vulgare. We source sorghum for exporters and distillery plants.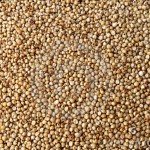 Varieties :
 CH5
 Mahendra Yellow
 White
White Tinopol
Red Sorghum
Wheat & Wheat Products
We ensure to provide clients with the best Wheat in the market at the right price. We supply wheat to exporters and flour mills .
Milling Quality Wheat
Machine Clean Quality Wheat
Wheat Flour(Maida) & Whole Wheat Flour (Atta)
 Samoline (Rava)
Wheat Bran
Barley
We have established ourselves as significant providers of optimum quality  Barley at rock bottom rates at our valuable customers. These grains are free from fats and are good sources of protein. Offered food item is processed at our vendors end using modish technology and high quality ingredients. We offer these food items in good quality packing in order to keep them safe and hygienic.
Varieties :
Feed Quality Barley
Malt Quality Barley
Safflower Seeds
We are offered our customer a high range of Safflower Seeds.  It is also known as carthami semen and carthami flos. These seeds are used in coloring and flavouring foods and also used in making cooking oil and salads and bird feeds. We supply to exporters.
Sunflower Seeds
Owing to years of experience, we are offering a quality assured assortment of Sunflower Seed. Offered Sunflower Seed is recommended amongst the clients for its wide use. These products are recommended for its availability in various packaging.
Chick Peas
With a far sighted vision, a keen perception of the market trends, and a strong commitment to customer satisfaction, we are enraged in offering excellent grade of Chick Peas. We supply to exporters and besan mills

Cassia Tora Seeds
Cassia Tora is a wild crop plant that belongs to the Caesalpiniaceae plant family and genus Cassia.  Cassia tora seeds are hard to beat in their quality and affordability. They are bold and small seeds. These seeds are also shiny and are duly machine cleaned. These cassia tora seeds are available into many ranges such as cassia tora seed and natural cassia tora seeds.

Chaksu Seeds
Chaksu is known as an Indian medicinal plant and has been used among the people of India for umpteen numbers of medicinal properties. Almost all parts of this plant are used for medicinal purposes. The bitter, astringent leaves are used as a purgative and as a remedy for coughs, asthma and bronchitis. Application of the powdered leaves is reported to heal venereal ulcers and haemorrhoids. The seeds are slightly mucilaginous and bitter, astringent, stimulant and diuretic. They are used as a cathartic in cases of habitual , and for the treatment of ringworm, venereal ulcers and other skin diseases, for relieving pains, headache, , leucoderma, , haemorrhoids and as an anthel-mintic. The seed extract is used to purify blood and to treat mucous disorders. A decoction of the seeds is used to treat certain eye diseases. The baked, powdered seed kernels are used in the treatment of ophtlialmia.
Soya bean Seeds
As an eminent enterprise, we hold specialization in offering our clients Soyabean Seed. Sourced from authentic vendors of the market, these seeds are hygienically processed under the supervision of highly experienced professionals using modish technology in compliance with international quality standards at vendors' end. In order to retain their natural quality, freshness and aroma, these seeds are well packed at vendors' end utilizing the finest quality packaging material.
Chana Dal Flour
Gram Flour is a gluten-free product used in many vegetarian and ethnic homes. The super fine grind flour is made from 100% pure Chana Dal and is perfect for preparing onion bhaji, traditional potato and vegetable pakodas, and also sweet dishes. It is also used in many desserts and battered dishes all over the world. When you compare besan to standard plain flour, you can see that nutritionally, besan is far superior. A cup of besan has much more protein, as compared to the whole wheat flour/white flour. It is lower in carbohydrates and calories than is wheat flour of any type.